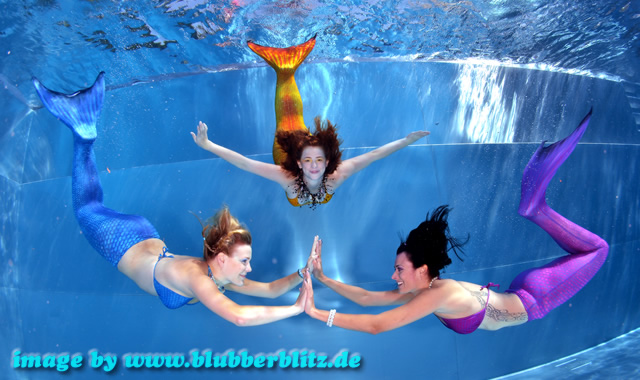 Welcome to Magictail. The place to fulfil your mermaid or merman dreams!
Bring your fantasies to glorious life in an amazingly realistic, fully swimmable Magictail costume, powered by a hand-made monofin.
Features:
• Five vibrant colours to choose from (including yellow-gold; why not look like your favourite characters in H2O: Just Add Water?).
• Easy maintenance; the tail skin is machine-washable, and the monofin can be removed and cleaned separately.
• Colour-fast and chlorine-resistant print that lasts and lasts.
• Stretchable material - making them perfect gifts for adults and still-growing children.
• Worldwide shipping; be a mermaid wherever you are!
Each high-quality Magictail costume is made in Germany and comes as a set, including a tail skin, monofin, protective lining and matching bikini.
Have fun! Watch out, though: Be prepared to cause a sensation. Other swimmers who see you in your tail will probably want one of their own!